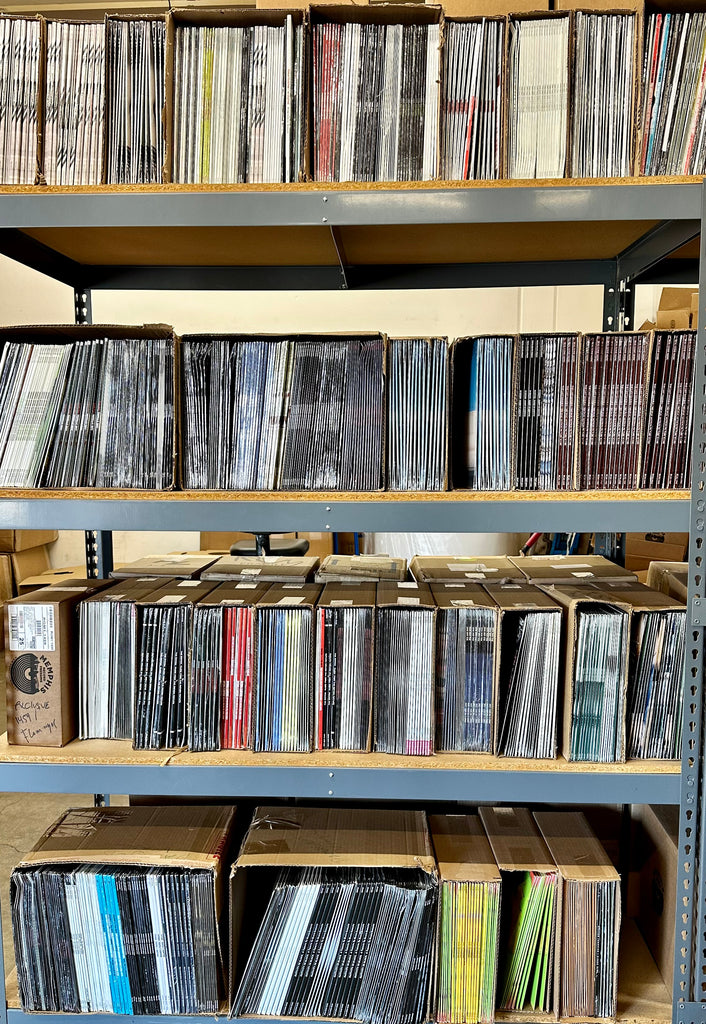 Blemished Vinyl Bundle
5 Blemished LPs for $35.00. 
***All LPs are imperfect and could include bent jackets, dinged corners, or seam splits. Some LPs are unwrapped and may not have a hype sticker.*** 
***All sales are final, No returns, refunds, or exchanges***
***All bundles are chosen at random and we cannot accommodate requests.***
***If you order more than 1 bundle we will do our best to not include duplicates.***
 *** Pictures show actual examples of the varying blemishes****
Bumps, bruises…we all get 'em. So do records. By the time they arrive at our warehouse, they've often traveled thousands of miles by plane, train, truck, and/or boat. It's actually amazing how few albums end up dinged in the process. But when you've been open for twelve years like we have, the numbers mount up. Hence…our first-ever BLEMISHED BUNDLE OF JOY SALE: get bundles of five flawed LPs for just $35! We can't tell you what's in each bundle, but we can tell you that sprinkled among them are some of our rarest and most coveted titles, including some double records.